Welcome to Brightspace
A place for thinking without limits, unleashing your potential and bringing your ideas to life. A place where people and organisations grow, develop and thrive.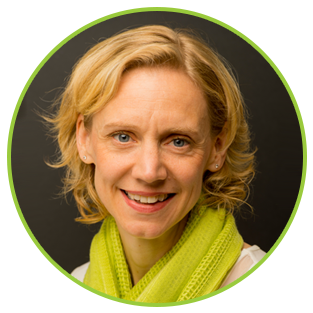 I'm Heather Monro – the founder and lead coach at Brightspace.
I believe that everyone has the ability to think brilliantly.
I believe that all of us have incredible potential – most of which we're not using. But, when the conditions are right, we can tap into our inner resources and unlock that potential.
We can remove the assumptions that limit our thinking and we can make great things happen – for us and for those around us.
Brightspace's work is about helping people think.
Often referred to as coaching – I like to think of it as a thinking partnership. It is about enabling you to think in ways you've never thought before, igniting your inner wisdom. It is helping you to gain new insight, generate fresh ideas and think both creatively and strategically.
It is also about change; aiming to close the gap between where you are now and where you would like to be.

everyone has the ability to think brilliantly!

An invitation to think to...

Heather has been a significant part of my successful transition from a badminton player into my many ambassador roles and other projects in my new working life.
Gail Emms, Olympic medallist
Working with Heather has been a revelation. She was 100% devoted during the process we went through. She was and still is always ready to help, listen and solve, or rather lead the internal process of self-discovery. She is a great character-reader and fun to be around. I felt at ease with her from the very start and enormously enjoyed the time I spent with her. I am personally very grateful. I would recommend Heather to anyone.
Irina, Managing Director
Heather is an exceptional thinking partner who everyone could benefit from working with. She helped me to organise my own thoughts, to see more clearly, to gain personal insight and direction and to feel confident and resilient. Working with Heather is a lot of fun and hugely rewarding, I'm so glad I took the plunge into coaching.
Ruth H, Personal Coaching Client
What I gained from the work you couldn't find in any book – an insight into my core strengths that was uniquely personal and wholly illuminating.
Professor & Senior Manager, Russell Group HE Institution
Heather is completely honest, trustworthy and professional, she is very intuitive and has a genuine interest in helping people fulfil their potential.
Joe Glanfield, Olympic Medallist
The impact of the work has been immeasurable. I have learnt a huge amount about myself, why I react or behave in certain ways, why I find certain things challenging or exciting, and how I wish to operate and thrive in the future. As a result I have dealt with difficult situations in a much more logical and considered way. This has given me a huge amount of personal confidence and resilience to go forwards with much greater self-awareness and direction
Ruth H, Personal Coaching Client
Working with Brightspace has had a profound impact. A part of me naively hoped for either easy fixes or validation that I was right all along. I got neither – instead by looking for and addressing deeper underlying issues I now have better tools for tackling a wider range of issues. I can honestly say it has been liberating and transformational.
PJ, Head of Business Operations, Systems Development
Heather is excellent at facilitating personal development, encouraging people to think outside of the box and find their own solutions…
Adam Whitehead, Olympian

Begin your journey with Brightspace
If you are
willing to embrace questions with no obvious answers, challenge certainties and think courageously
, then Brightspace is for you. If you're prepared to
go out of your comfort zone, think creatively and try things out
then let's work together.